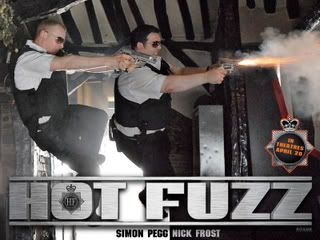 It's good. Really really good.

Shaun of the Dead is one of my new favorite films. In fact, it may be the only film not starring Will Ferrell produced in the last five years which is quoted by me often. I can watch the film any number of times and it never gets old.

I think Hot Fuzz will be the same way.

I'm for serious here, peeps. I don't "do" movie recommendations much, but when this one comes out (on April 20th)... Go. See. It.

For serious.